HOUSING GRANTS
REALTOR Grants Support North Central efforts to Combat Homelessness and Support Homeownership
NCMAR has successfully nominated local organizations as grant recipients from the Massachusetts Association of REALTORS Charitable Foundation.
The Massachusetts Association of REALTORS Charitable Foundation has awarded more than $428,000 in grants to victims of natural disasters and has provided financial assistance to Massachusetts based non-profit organizations, home buyer counseling programs and shelter and emergency care services.
NCMAR nominated organizations received grants to assist their continued efforts to transition homeless into permanent housing.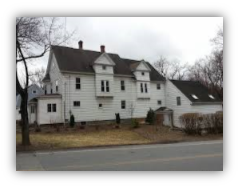 North Star Family Services—Helping Homeless Families
The mission of the North Star Family Services is to provide shelter, meals and comprehensive assistance to homeless families with children and to increase community involvement in direct services and advocacy.
The shelter welcomes homeless families with children. North Star provides short term, community shelter to 5 homeless families with children at any given time. Each family is given their own, private bedroom and is able to share common area spaces such as dining room, kitchen, personal mini-fridge, living room and lawn for children to play.
Every family receives intensive case management services on a weekly basis.  Assistance and referral is offered with regard to job search, daycare, health services, mental health services, SSI, apartment search, health insurance, state and federal programs, custody issues or court appearances.
Any life obstacle that has proved to be a barrier for a family is discussed and strategies are identified to eliminate/minimize its affect helping them to achieve self sufficiency.
In 2018, 2019 and again in 2020, NCMAR was able to secure a grant in the amount of $1500 for North Star. The picture below shows the building that houses the homeless families in Leominster.
Montachusett Veterans Outreach Center—Helping Homeless Veterans.
Montachusett Veterans Outreach Center (MVOC) provides support to military veterans and their families in need of services to develop a resilient, self-sufficient lifestyle essential to succeed in today's environment.
Since its inception, the Center has been faithful to the mission, vision, and guiding principles of founder Cathy Stallings McWilliams.  The MVOC offers low-income housing alternatives and residential readjustment programs, mental health counseling, case management, employment training, personal development, veterans' benefits resource assistance, medical transportation, and food assistance.
The MVOC has several  veteran housing programs and includes residences at Unity House, Cathy's House, Nichols Street and Central Street Apartments.
Residents who have resided at one of the residences have gone on to secure a more independent lifestyle,  attain gainful employment, or even attend college.
NCMAR was able to present a check to MVOC in the amount of $1000 at the October Annual Meeting. The picture below show the outside of the beautiful brick building that holds the Montachusett Veterans Office and several upstair apartments in Gardner.