Over 20 Realtors® from North Central MA Association of REALTORS visited Beacon Hill to Push for Expanding Homeownership, Housing Production and Continuing Education.
Realtor® and Business Partner members from NCMAR recently traveled to Boston to participate in the Massachusetts Association of Realtors® 34th annual "Realtor® Day on Beacon Hill" activities conducted by the Massachusetts Association of Realtors® (MAR). The Realtors® discussed key issues that impact consumers and the economy. The 2019 keynote address was provided by Massachusetts State Representative and Chair of the Joint Committee on Housing Kevin Honan.
Realtor®-members from North Central MA Association of REALTORS met with their elected officials Including Representative Jonathon Zlotnik, Representative Stephan Hay, Representative Sheila Harrington, Representative Natalie Higgins  and aides from the offices of Representative Jennifer Benson, Representative Kimberly Ferguson, Representative Susannah Whipps and Senator Dean Tran to encourage them to support the proposed legislation: "An Act improving housing opportunities and the Massachusetts economy" (Senate Bill S.119) and "An Act relative to discharge of indebtedness of principal residence from gross income" as drafted (Senate Bill S.1521). There were four other legislative priorities also discussed.
Senate Bill S.119 would allow homeowners to complete loan modifications, short sales and foreclosures for which they have debt forgiven without making them liable to pay state taxes on the that debt. This bill would mirror the federal law, the Mortgage Debt Relief Act of 2007, to allow taxpayers to apply for this exclusion on their state tax return as well.
Senate Bill S.1521 or the "H.O.M. E. bill" would, in several ways, work to ease the short supply of housing in Massachusetts and the resultant potential homeowners facing increasing housing costs. One of the many issues driving the reduced housing stock is the presence of barriers to production, many of which are found in current zoning laws. This bill promotes smart growth by requiring that cluster development be allowed by right in residential zoning districts, at the density permitted in the underlying zoning district. This bill also promotes multifamily housing construction and accessory dwelling units, on "in-law apartments."
Realtors® also spoke with their legislators about SUPPORTING the following bills:
Housing Production: An Act to promote housing choices provides incentives, rewards, and technical assistance to cities and towns to encourage and empower municipalities to plan and build the additional housing that the Commonwealth needs to continue to thrive.  Notably, this bill reduces the local voting threshold from a super majority to a simple majority for a number of key Realtor® zoning priorities including: accessory dwelling units, multifamily zoning, and cluster development.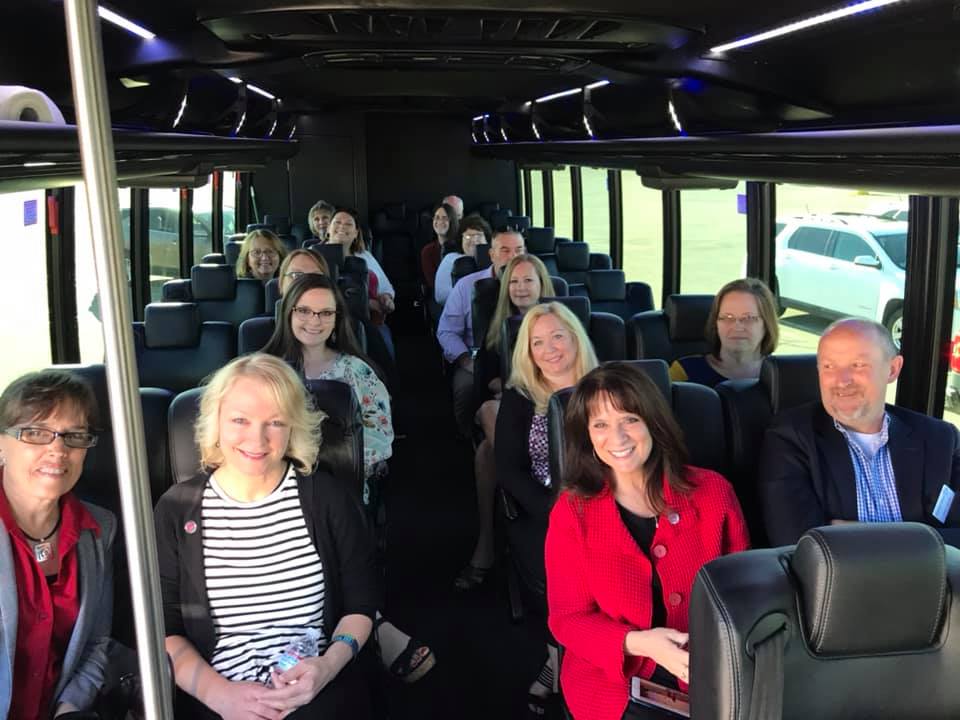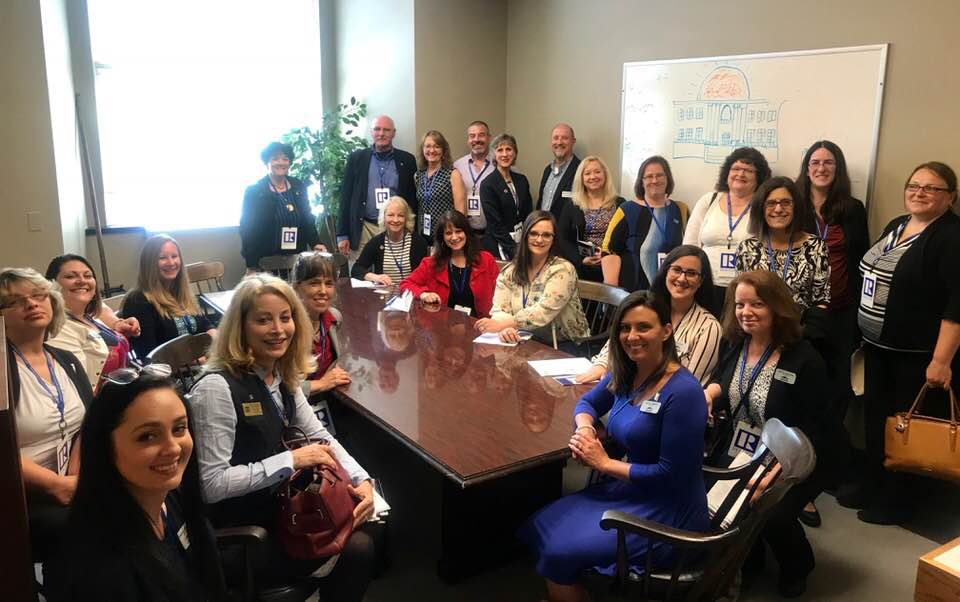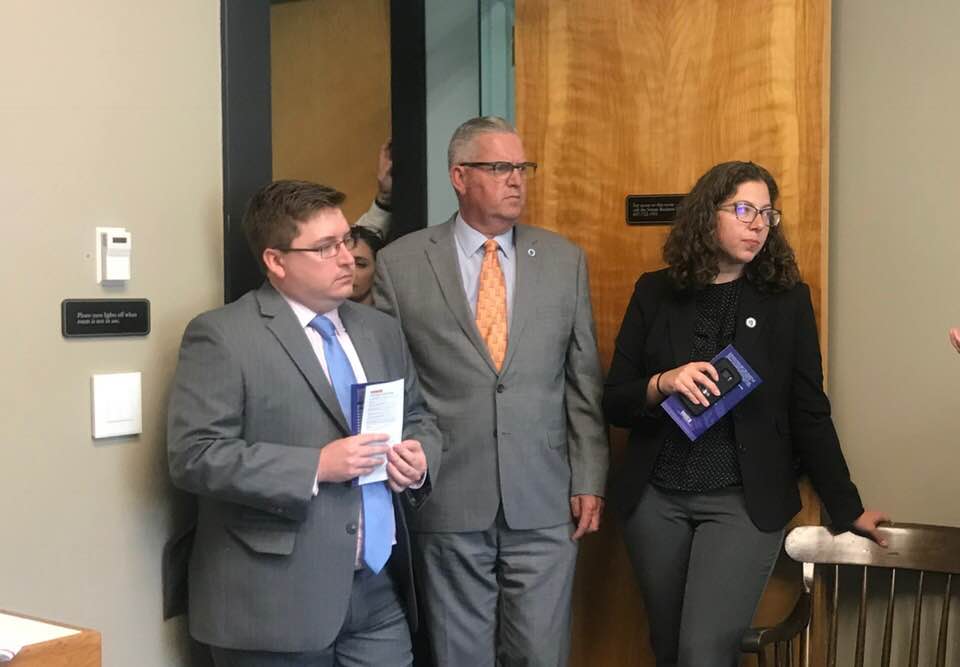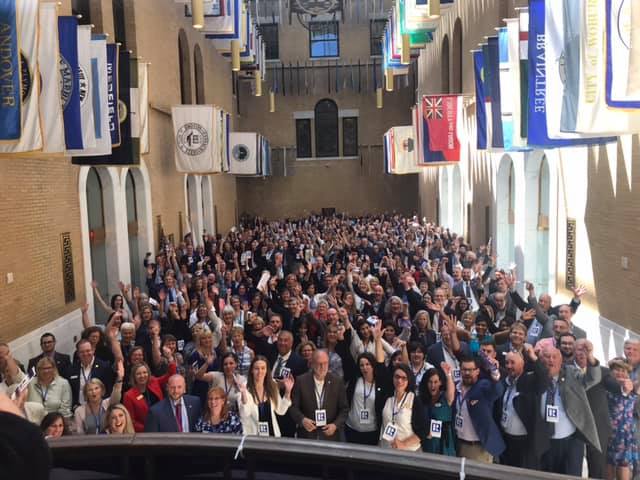 Expanding Homeownership Opportunities: An Act authorizing the establishment of first-time homebuyer savings accounts permits future home buyers to deposit up to $5,000 per year into a First Time Home Buyer Savings Account and then claim that contribution as a deduction on their income tax. This measure will help people save towards homeownership, leading in-turn to wide-ranging economic and community benefits, including payment of property taxes, local business patronization, and community stability. 
Continuing Education: An Act further regulating the continuing education requirements for real estate brokers and salespersons enhances the Real Estate Board's ability to self-govern Realtor® continuing education.  This bill will align real estate with other licensed professions and assure that Realtor® continuing education remains relevant and nimble facing changes in technology and the profession.  
Climate Resiliency: An Act relative to GreenWorks creates a bonding program to fund climate resiliency programs in the Commonwealth.  Realtors® understand the effects of climate change on Massachusetts and real estate.  We support funding these important programs through the equitable GreenWorks bonding plan that spreads the cost for a statewide benefit across all Massachusetts residents rather than placing the burden solely on home buyers and sellers.
Realtors® also discussed why they OPPOSE the following topics:
Real Estate Transfer Taxes: Realtors® strongly oppose real estate transfer taxes, which would authorize the creation of a new transfer tax on the sale of property in a municipality. The imposition of this type of new sales tax on homes could have serious implications for the Massachusetts economy and set the wrong precedent for the Commonwealth's tax policies.
The Governor proposed a transfer tax in the form a 50% increase in the deeds excise tax in a bill entitled, An Act providing for climate change adaptation infrastructure investments in the Commonwealth, in addition, Massachusetts communities facing budgetary deficiencies regularly seek transfer tax authority to solve local revenue problems. However, creating an entrance or exit fee to homeownership is the wrong way to solve climate change or municipal funding problems. 
Mandatory Energy Scoring and Audits: These bills seek to require sellers or their agents to perform a mandatory energy audit prior to listing a home for sale and disclose to any prospective buyer the information in the audit at the time of the listing. Over and above having an enormous impact on an individual's right to freely transfer land, such requirements would negatively affect the real estate industry in the Commonwealth. Massachusetts is home to some of the oldest housing stock in the country and mandatory energy scoring of such older homes would significantly stigmatize and potentially devalue an individual's largest investment. 
(To find detailed information on Realtor® positions, go to www.marealtor.com/DayOnHill)